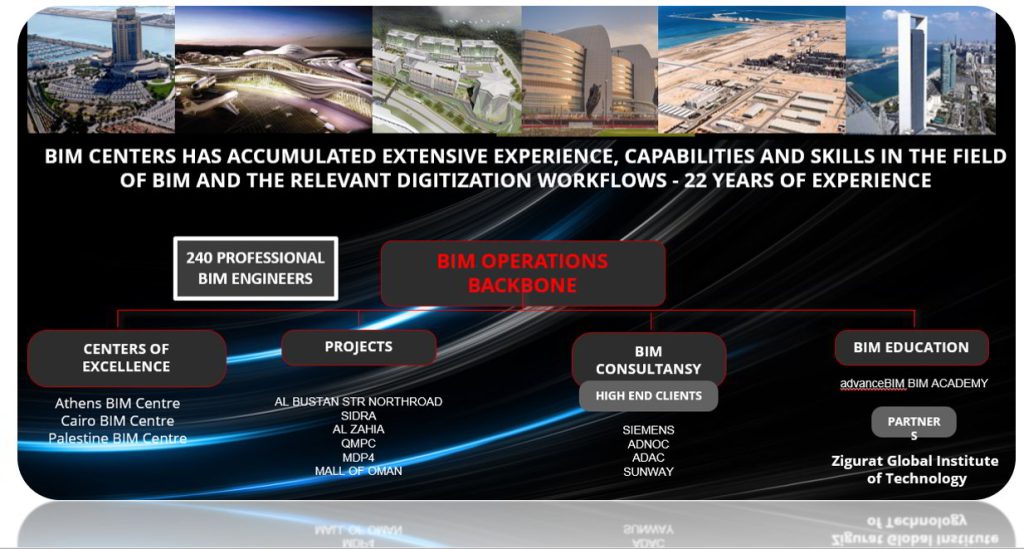 Emerging from the most reputable, experienced BIM services provider and digital transformation hub
We offer to our clients unique and practical implementation of BIM and Digital Transformation Services that shall lead to having an integrated building information database/project Information Hub that will facilitate an effective building management environment through the project lifecycle from design, through construction until handing over.
The successful collaborative realization of these services is promised to enhance project delivery, facilitate project execution activities and put a structured digital framework for the design and construction process controlling time, cost and quality of the final product. Moreover, this digital infrastructure shall serve as post construction integrated data repository for post construction lifecycle facility management, asset management and operation/maintenance activities.
AIDIGITS capitalizes in its operations on its extensive background, diversification of capabilities and expertise in the field of BIM, project controls, systems integration, smart buildings and project knowledge coupled with a backbone of dozens of skilled experts and competent engineers with more than 23 years of hands on experience.
BIM CONSULTATION AND DIGITAL TRANSFORMATION SERVICES